What's it All About?
Using The Connection App and The Connection App for Couples
to enrich your relationships
Utilize the Technology
Discover the incredible impact of technology supported behaviour change. Our Challenge programs are designed for maximum impact with minimal time investment. They not only provide easy to digest, well researched jewels of skill building knowledge, but the easy repeatable actions are designed to create lasting impact through habit formation.
Challenge Yourself to Connect
Challenges can be completed solo or with a Partner (in The Connection App for Couples) and you only pay for it once. With an active subscription, you have access to all available Challenges — but you may only participate in one Challenge at any given time.
Be Entered to Win Amazing Prizes
As a Challenge participant you will earn one prize entry — our next quarterly prize is a vacation getaway for 2 worth up to $2,500 CDN! — every time you complete and save a Celebration Reflection and your Connection Practice Ratings in either App. If you record your "Celebrations" and "Ratings" for 5 consecutive days in one week, you will earn an additional 5 entries. If you record them for 7 consecutive days in one week, you will earn and additional 5 entries! (The total number of entries it is possible to earn in one week is 17: one for each rating, 5 additional for a streak of 5 and 5 more if you record every day in one week.)
There are other great prizes to be won, too, no purchase necessary!
Earn Access to Fun and Fabulous Rewards
Need an idea for your date night? Have a special occasion coming up and want that perfect something? Maybe a little something "just because"? Use our Apps, gain points and spend them on cool rewards (coming soon)… all while you strengthen your relationships.
How it Works
Free to play Apps with real-world relationship impact
There is no need to pay. Our Apps are free to download and weekly Challenges for each will continually be offered at no additional cost.
While some features will be offered to those who purchase Subscriptions or individual Challenges, the essential features — including prizes and rewards — are available to all.
Forever Free
Every account is fully enabled:
Connect with your Partner *
Partner's connection temperature *
Send in-app messages *
Access to the Collective (coming soon)
Free 7-day Challenges
Habit stacking
Earn reward points and prize entries
Learn the Connection Habits
Habit progress tracking
Paid Challenges & Subscribers
Everything in Forever Free PLUS:
Targeted advice
Earn rewards faster
Researched backed tips
Guided assistance
Ask an expert (coming soon)
Progress reports
Customized notifications
Win your date (coming soon)
Access to select Patron giveaways
Access to Unlimited Challenges
** Applies only to The Connection App for Couples.
Download our Apps
and get started today!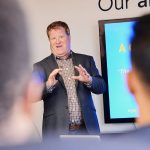 Greg Kettner is a International Keynote Speaker, Happiness Coach and Podcaster who is a 27-year sales veteran with over $12 million in sales. Greg empowers and inspires audiences around the world to be the very best they can be.  His passionate stories will engage you, make you laugh and touch a tender part of your heart too.
Greg is also a world-class connector who's spent time with hockey icon Wayne Gretzky, shared the stage with comedian Robin Williams and almost knocked over Queen Elizabeth II.
Greg has spoken to and entertained corporate clients such as Coca Cola, Ford, SAP, Trane, Fraser Health, SunLife Financial, and the Vancouver 2010 Winter Olympic Games.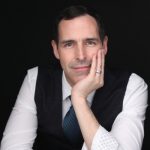 Rnold Smith is President and Chief Visionary for Connection Apps inc. Our mission is to help people develop the habits that lead to happiness, life satisfaction and human connection. He is the author of the upcoming book, The Connection Habits at Work, How 7 Tiny Relationship Habits Create Happy Productive Teams. 90% of people who do the Connection Habits at Work Challenges say that they will change the way they live their life from now on because of their participation in the challenge. People learn by... _____? Let me help you, help them take action.
Do the Challenge
For a Chance to Win!
Participate in Challenges — and create a deeper & more meaningful connection with your partner — and be entered to win prizes.
Earn one prize draw entry every time you complete and save a Celebration Reflection ("Reflect"), record the Number of times you practised gratitude ("Record") and your Connection Practice Ratings ("Rate") in the App. Record, Reflect and Rate for 5 consecutive days in one week and you will earn an additional 5 entries. Record them for 7 consecutive days in one week and you will earn yet another 5 entries.
1st Prize
A performance by award winning comic Greg Ketner ($1,500 value) at your next function.
2nd Prize
The Team Wellness Leadership Challenge for up to 100 people from  Connection Apps Inc. ($2,500 value).
3rd Prize
a $100 gift card to your favourite local business.
No purchase necessary.
Download our Apps for your
choice of mobile device:
Ready to accept the Challenge?
The Connection App for Business
Love Where You Work!
If you can raise your brain's level of positivity in the present, you will obtain what science calls the happiness advantage. In fact, every single business outcome improves when you are happy or feeling positive.
Shawn Achor — Harvard Professor,
and author of The Happiness Advantage